Salesforce's biggest event of the year, Dreamforce 2015, kicked off today in San Francisco and will last through September 18th.  It is taking place at multiple venues throughout downtown San Francisco, including the Moscone Center, Marriott Marquis, InterContinental, the Palace Hotel, Hilton Union Square, the Park Central, Century Theaters at Westfield, and AMC Metreon Theaters. With an estimated attendees of 150,000, all hotel rooms are sold out. Salesforce brought in a beautiful cruise ship, docked at Pier 27, to accommodate 2500 guests. The boat, dubbed the Dream Boat, definitely lives up to its name.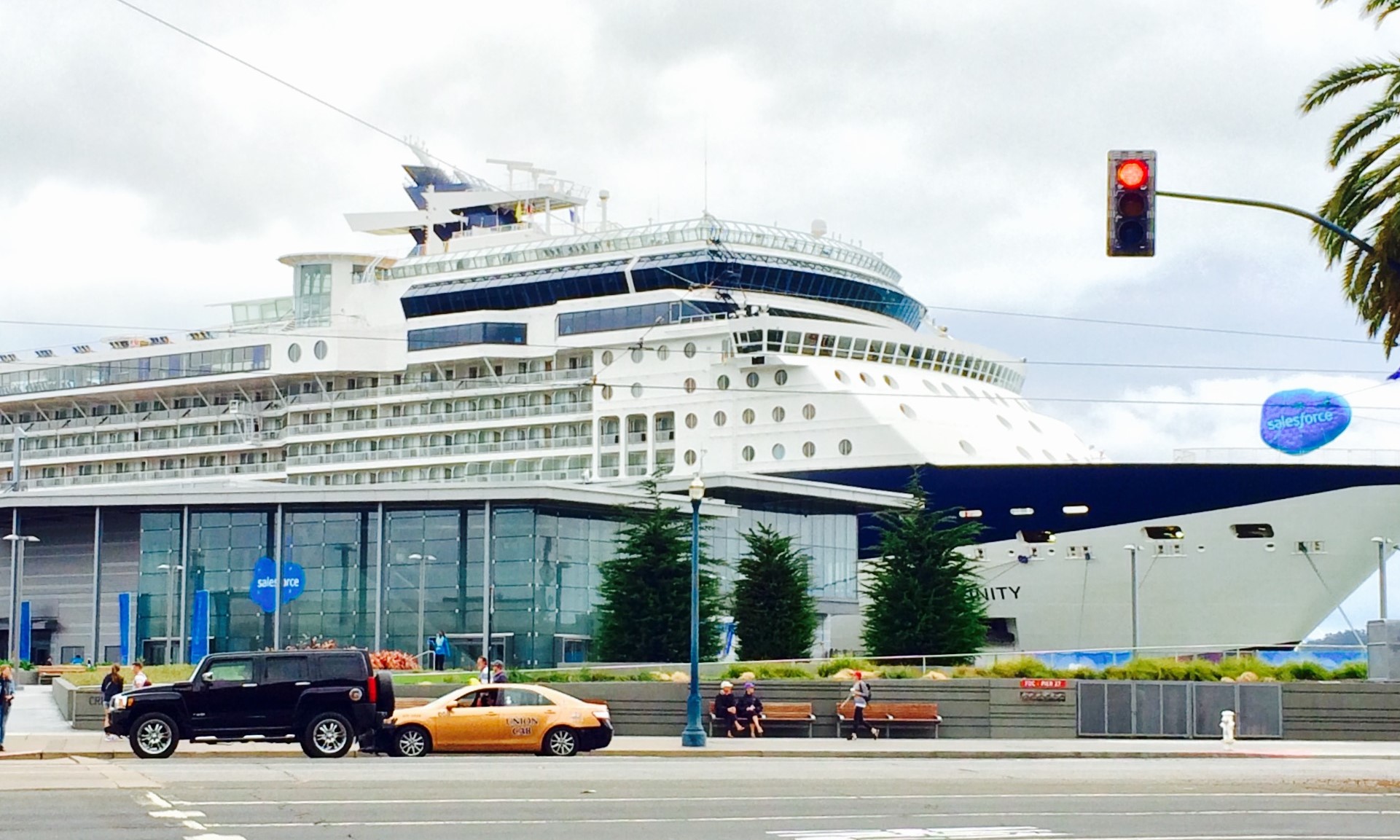 This is a great event for Uber drivers as the demand will be off the chart. Uber's designated pickup and drop-off locations at Dreamforce is located at Moscone on Mission Street between 3rd and 4th, in front of Jesse Square (before you hit the Marriott), and at the Dreamfest at Pier 70.
Dreamforce's 1 Million Book Drive is the major fund raising element at the event. They plan to collect, donate, or raise funds for more than 1 million books to schools and libraries around the world. What a great cause!  Uber has made fund raising easy for riders. $1 from each Uber ride will be donated to #DFGives when the rider uses code DFGIVES15 during the event.
Are you a first-time Uber rider? If so, great news! Use code DREAM15 for a free first ride (up to $30).
Remember these promo codes for Dreamforce 2015:
1 Million Book Drive: DFGIVES15
Free Ride for New Users: DREAM15