Lyft New Driver Bonus
Receive a Cash Bonus when You Sign Up to Drive with Lyft!
*Bonus amount varies by city.
Lyft Driver Referral Bonuses
Lyft new drivers may qualify for hundreds of dollars in sign-on bonuses. The bonus amount varies depending on location and vary from time to time. Higher bonuses are usually found in metropolitan areas. For example, in 2016, a $5000 bonus was offered to new drivers in the Los Angeles/Orange County area for completing 1000 rides within the first 90 days. It was the highest driver bonus offer we have seen so far!
Smaller but still excellent bonuses are offered in other areas. Since Lyft no longer publishes their referral promotion details, to find out the current offers in your city, please contact support@lyft.com.
Lyft Sign-up Bonus Requirements
Sign up to drive with Lyft using an existing driver's referral code during sign up to earn bonus.
Click on the sign-up button above to sign up. Referral code is automatically applied. If you're signing up on your mobile device through Lyft's website or other links, be sure to enter Referral Code: "sean320123" in the "Invite Code" section.
Follow the instructions provided by Lyft to complete vehicle inspection. Wait for Lyft to complete background checks.
Once you're authorized to drive, complete the minimum trip requirement within the specified time frame. (Usually 30 – 100 rides within 30 days. A long time frame is allotted for higher trip requirements.)
All Lyft driver sign-on bonus offers have a minimum trip requirement. It means the new driver must complete a number of trips in order to qualify for the bonus. The requirement is usually 10 to 100 trips within 30 days.
It is relatively easy to complete 50 or fewer trips within 30 days. You can drive 12-15 trips a week and finish them over three to four weeks. If the requirement is 70-100 trips, you will need a plan. This is especially important if you are a part-time driver. Consider completing at least 25 trips each week over a 4-week period. This arrangement allows you to strategically spread out the trips so that you do not get burnt out trying to finish them all at once. Remember to start driving immediately after your are eligible and finish the trip requirement before the deadline.
Using Lyft Driver Referral Code
Signing up to driver with Lyft using an driver referral code is straightforward. However, there are a few points to remember:
A Lyft referral code or promo code needs to be entered at the time of application in order for a bonus offer to apply.
Bonus usually cannot be retroactively applied. If you signed up without a code, you may not receive a bonus.
Existing drivers do not qualify for the new Lyft driver bonus offers.
New driver applicant is subject to Lyft's Terms and Conditions (see lyft.com for details).
New driver must complete minimum ride requirements within a time period specified by Lyft to qualify for a bonus. Failure to complete any of the requirements may cause disqualification from the bonus offer.
Bonuses are not guaranteed. Lyft reserves the right to change bonus offers at any time and deny applications or bonuses for any reason.
Why Driving with Lyft
Lyft is the second largest rideshare provider in the US. The company currently operates in more than 60 cities in the US, with major markets in San Francisco (headquarter), Los Angeles, and New York City.
Lyft allows riders to send a trip request via their smart phone app. A driver within the area gets pinged, answers the request, and drives to the requested location to pick up the rider. The driver will then take the rider to their final destination.
No payments are exchanged during the ride as they are handled by Lyft on the back end with major credit cards, Paypal, Apple Pay, and Google Wallet. Lyft prides itself for providing "a welcoming, affordable, and memorable ride." Many riders report that Lyft drivers are more engaging, and the rides are more fun and interesting.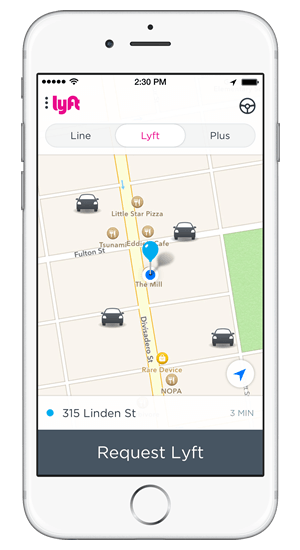 Lyft provides a great way to make money for those who enjoy driving and meeting new people. You can become a driver as long as you have a 4-door car (2003 or newer) and pass Lyft's background check. Drivers are considered independent contractors not employees of Lyft. You can drive whenever you like, 24 hours a day, 7 days a week.
Both Uber and Lyft are actively trying to attract more drivers and riders to use their services. Lyft has offered great incentives (up to $1000) to new drivers after completing the required number of rides. Current drivers may receive bonuses when they refer friends to drive with Lyft.
Basic Requirements to Drive with Lyft
1. Minimum Age – 21 years old
The minimum age to drive with Lyft is 21.
2. Valid Driver's License, Registration, and Insurance
You must have a valid driver's license in the state you are driving for one year before applying to drive. If you have just moved to another state, or your license is less than one year old, you may run into problems during sign-up. Visit this page for specific instructions on how to provide proof of driving history. Secondly, you need to have a current in-state registration for the car you will be using. The car does not need to be in your name, but registration must be current. Lastly, as a Lyft driver, you must be insured to drive, even if the car is not in your name. Your name must appear on the insurance document. If you recently moved to another state and plan to drive, it's important to update your license, registration, and insurance asap.
3. Clean Driving Record
Your driving records must be clean in order to drive for Lyft. Small infractions, such as parking tickets, generally do not affect your chances to be qualified. But you cannot have more than three moving violations in the past three years (e.g. accidents, traffic light violations), one major violation in the past three years (e.g., driving without a license), one DUI or other drug-related driving violation, or any driving-related convictions in the last seven years.
4. Pass a Background Check
Similar to the driving record check, Lyft will conduct a background check on you. To qualify, your record must of free of the following offenses within the past seven years.
A violent crime
A felony
A drug-related offense
A sexual offense
Certain theft or property damage offenses
The background check may take a few days to several weeks. You can check the status of your application including updates on background check at https://www.lyft.com/drivers?resume. You will be eligible to drive only if you pass the check.
5.  Car requirements – 4-door, 2004 or newer
You can drive your own or someone else's vehicle as long as your name appears on the insurance document. The car must have 4-doors and be 2004 or newer for most areas, free of major damages. Selected cities require newer cars (See table below or visit lyft.com.)
| Market Area | Oldest Vehicle Year |
| --- | --- |
| Atlanta | 2007 |
| Washington D.C. | 2006 |
| Kentucky | 2006 |
| Las Vegas | 2008 |
| Miami | 2009 |
| Minneapolis-St. Paul | 2006 |
| New Orleans | 2008 |
| New York City | Vehicle age requirements governed by the TLC |
| Pennsylvania | 2006 |
| Portland | 2006 |
| Seattle | 2006 |
The car must pass a 19-point inspection by a Lyft mentor, which includes:
| | | |
| --- | --- | --- |
| Foot Brakes | Emergency/Parking brakes | Steering mechanism |
| AC/heat |  Front/rear window and other glass | Windshield wipers |
| Headlights |  Tail lights | Turn indicator lights |
| Brake lights |  Front seat adjustment mechanism | Doors (open/close/lock) |
| Horn |  Speedometer | Body Damage |
| Muffler and exhaust system |  Condition of tires | Interior and exterior rear view mirrors |
| Safety belts for driver and passengers | | |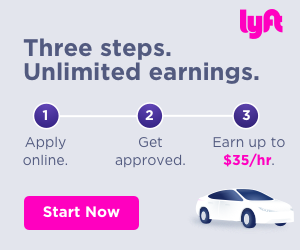 Selected states including California have specific requirements for vehicle inspections. For example, in California, your car must be inspected at a BAR-licensed facility. See City and State Requirements section below for details.
If you don't have a car, Lyft can help you get one through their partnerships.
• Express Drive Rental Car Program – Selected cities
• Lyft + Hertz Rent and Drive Program – Denver, Las Vegas, San Francisco only
6. City and State Requirements
If you live in one of the following cities or states, specific requirements apply. Once you sign up, Lyft will provide you with instructions on how to meet the requirements. Click on the links below to learn more.
7. Mentor Session
A mentor is an experience Lyft driver. Meeting with a Lyft mentor is a part of the application process. On the last page of your driver application, you will be prompted to select a time and location for you and the mentor to meet. If your proposed time and location is accepted by the mentor, he/she will contact you to confirm.  If for some reason, your schedule appointment has passed without any confirmation from the mentor, do not worry. A mentor will contact you shortly to reschedule the meeting. You will communicate with the mentor directly to find a time and location convenient for both of you.
Before the meeting, it is highly advisable to clean your car completely. You will want to show your car in the best condition possible.
During the meeting, which takes about 45 minutes, the mentor will conduct a 19-point inspection of your vehicle, take you on a practice ride, answer your questions about driving with Lyft, and take a photo of you and your car.
After you have passed the mentor session, Lyft will run your background and driving record checks, which may take a few weeks depending on circumstances. You will be notified once the checks are completed.
8. Smart phone
Obviously you will need a smart phone as Lyft uses its app to handles all the work, from accepting a fare, communicating with the rider, to completing the ride. Your phone must be running iOS 8.0 or later, or Android 4.0 or later.